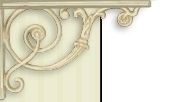 Duet
2003

Carol Shields' tender, funny and wonderfully insightful portrait of two sisters struggling to rediscover themselves amidst the perplexing swirl of family life. Judith is a biographer whose life is subsumed by others: her eccentric husband, her secretive children and the Victorian novelist who is her subject. Her sister Charleen is a single mother and lapsed poet. As their mother's wedding approaches, both sisters must come to terms with the paths they have chosen.

Originally published as two companion novels: Small Ceremonies and The Box Garden.

Buy the Book
Click here to order.

I've always thought of my first two books as 'companion' novels, a term I seem to have invented. Small Ceremonies was published in 1976, and, a year later, 1977, came The Box Garden. There is no sense of this second book being a sequel to the first, but a number of threads connect them. Above all, they are about two women, Judith and Charleen, who happen to be sisters. The mother of the two women also appears in both novels. Mrs McNinn is a sour, disenfranchised housewife whose only relief is found in the manic redecorating of her small suburban house. Judith, a biographer, is scarcely touched by her mother's narrowness; Charleen, on the other hand, has always been thwarted by her bitter mother. These are both short novels, and the idea of publishing them together makes sense to me. Each enriches and fills out the other, and together they lead to the sisters' discovery of what their mother really is; an artist who, like themselves, stumbles toward that recognition."

Review
THE NEW YORK TIMES
Why So Gloomy?
January 7, 1996, Late Edition - Final
By Claire Messud

SMALL CEREMONIES By Carol Shields. THE BOX GARDEN By Carol Shields.

DISCOVERY by the broader public of a writer in midcareer entails a particular delight: the revelation not simply of a single book but of a substantial and satisfying body of work. This is certainly the case with Carol Shields, whose novel ''The Stone Diaries'' captured last year's Pulitzer Prize and National Book Critics Circle Award for fiction -- as well as the rapt attention of a vast new readership. In spite of its notable success, this eloquent work was not a radical departure for its author: her subtle and slyly amusing renditions of ordinary life have been celebrated among a dedicated coterie of admirers for 20 years. Now, at last, Ms. Shields's earliest novels -- published in Canada in the mid-1970's -- are widely available in the United States.





…Carol Shield's prose is addictive. Her writing is both smoothly intelligent and sensually immediate, conflating concrete domestic realities with the elemental and miraculous.'




Shields is about the best we have. She does not just express what oft was thought; she snags the shadows of those thoughts, the thoughts we did not know we had. The effect – at once elating and visceral – feels like a conjurer pulling a handkerchief from your heart.'

- Daily Telegraph
For more information, see Small Ceremonies and The Box Garden.



[ Buy this book | Top ]